Living in Bangkok for six years, I found myself bewitched by the vibrant nightlife and the electrifying best music festivals in Asia. From music festivals in Southeast Asia to music festivals in India, each festival was a new adventure, a chance to connect with different cultures amidst the hypnotic beats and rhythmic pulses that echoed through the air. The sheer diversity and richness of these experiences sparked in me a desire to share them with the world, leading to the creation of this blog.
So, buckle up, as we embark on an exciting sonic journey to explore the best music festivals in Asia. I'm thrilled to guide you on this personal tour, revisiting the festivals that hold a special place in my heart. So, without further ado, let's dive into the rhythmic pulse of Asia's vibrant music festival scene!
1. S2O Songkran Music Festival 2023 
Let's begin our rhythmic journey in Bangkok at the S2O Songkran Music Festival. Merging Thai New Year celebrations with heart-pounding EDM, S2O offers an experience that's both culturally immersive and musically electrifying. World-class DJs, adrenaline-filled crowds, and the playful fun of water cannons – S2O is a perfect blend of tradition and modern music celebration.
Heading to S2O Songkran Music Festival this year? Check out my full festival guide to start planning your adventure now!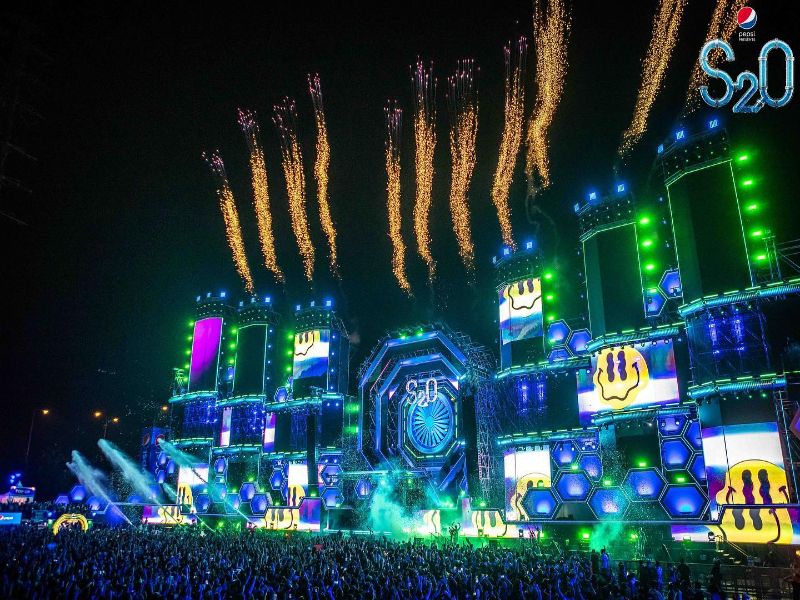 2. ZoukOut 2023
Our journey continues at ZoukOut in Singapore, an electronic music festival that keeps Southeast Asia dancing until dawn. Featuring a diverse lineup of international DJs, this beachfront festival offers a unique mix of party vibes and relaxing seaside atmosphere. It's the ideal place to feel the sand between your toes as you move to the beat.
3. Ultra Music Festival Korea 2023
Next, we're off to Ultra Music Festival in Seoul, a must-visit destination on our tour of the best music festivals in Asia. Ultra Korea boasts state-of-the-art stage designs, pyrotechnics, and a lineup featuring some of the biggest names in the EDM scene. The energetic city of Seoul provides a vibrant backdrop for this immersive festival experience.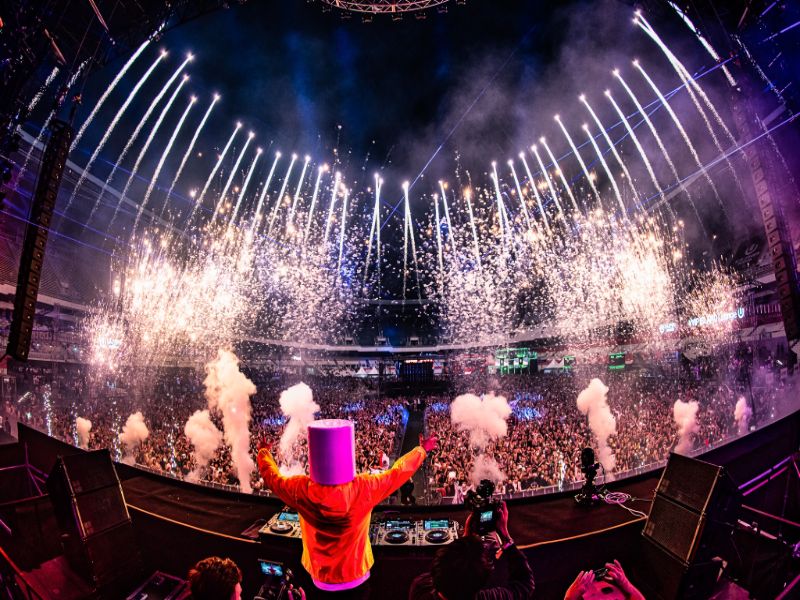 4. Fuji Rock Festival 2023 
In the heart of summer, we find ourselves at the Fuji Rock Festival in Japan. Nestled in the stunning Naeba Ski Resort, this festival combines a love for music with an appreciation for nature. From rock and roll to electronic, Fuji Rock hosts an array of music genres, ensuring a fantastic experience for all music enthusiasts.
5. Rainforest World Music Festival 2023 
June 28-30, 2024
Sarawak, Malaysia
www.rwmf.net
Now, let's venture into the heart of Malaysia's rainforest for the Rainforest World Music Festival. This unique festival in Sarawak blends traditional music with the serene beauty of the natural surroundings. It's an ideal place to experience a mix of local culture and global sounds, making it one of the unique music festivals in Southeast Asia.
6. Sunburn Festival 2023 
Our adventure continues in Goa, India, where the Sunburn Festival is a cornerstone among music festivals in India. Sunburn is where the sand meets the sea, and both dance to the beat of the best EDM. With the Goan sun warming your skin and the rhythm in your heart, Sunburn will create unforgettable memories.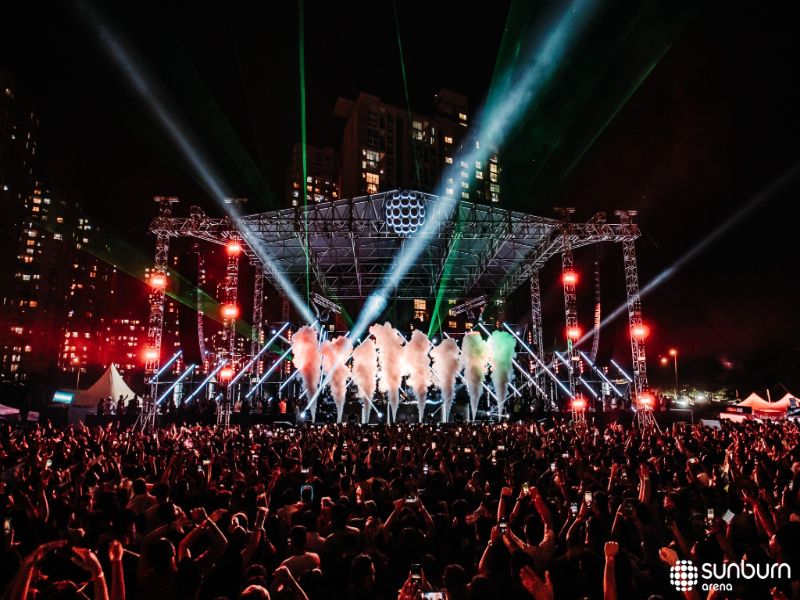 7. Djakarta Warehouse Project 2023 
The next stop is Indonesia, where the Djakarta Warehouse Project takes centre stage. As one of the largest electronic music festivals in Southeast Asia, it lures music enthusiasts from all over the globe. If pulsating beats, a fantastic lineup of artists, and dancing the night away in the heart of Jakarta sound appealing, then this is the place for you.
8. Wonderfruit Festival 2023 
December 14-18, 2023
Pattaya, Thailand
www.wonderfruit.co
Back in Thailand, we find ourselves at the Wonderfruit Festival in Pattaya. More than a music festival, Wonderfruit is a celebration of art, wellness, and sustainable living. With its eclectic mix of international and local acts, it offers an immersive cultural experience that perfectly captures the essence of Thai hospitality and creativity.
Heading to Wonderfruit this year? Check out my full festival guide to start planning your adventure now!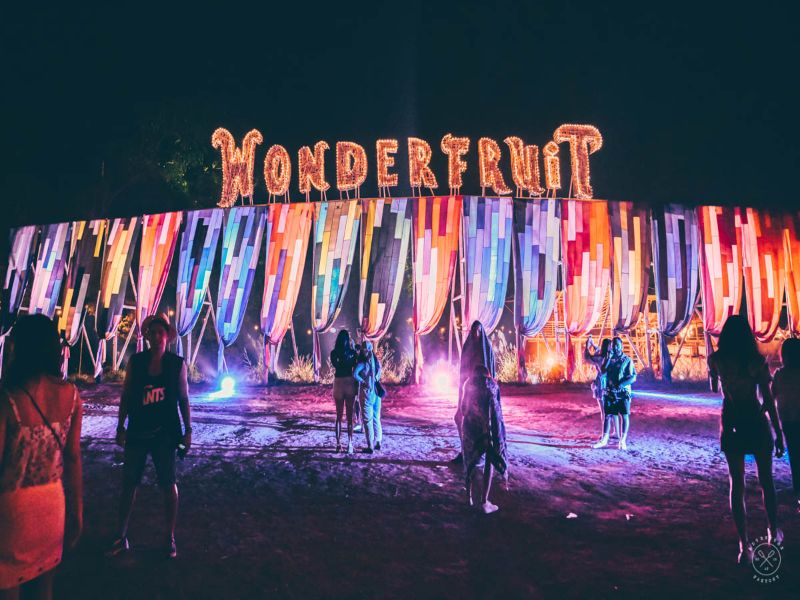 9. Clockenflap 2023 
Next, we're heading to the energetic city of Hong Kong for Clockenflap, one of the best music festivals in Asia. With its stunning skyline as a backdrop, Clockenflap offers a diverse range of performances, spanning from rock to electronic music. For a vibrant, urban music festival experience, Clockenflap is a must-visit destination.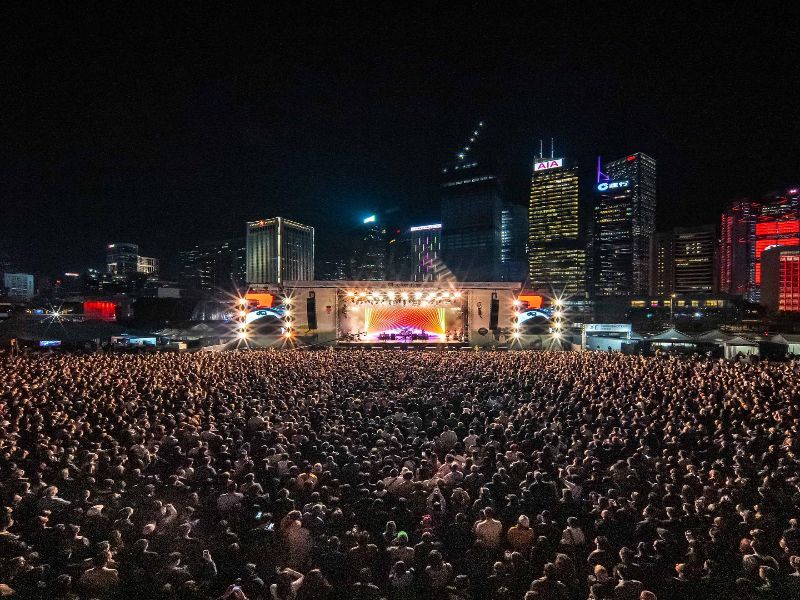 10. Magnetic Fields Festival 2023 
Our musical tour then takes us to the Alsisar Mahal in India for the Magnetic Fields Festival. It's one of the most immersive music festivals in India, combining the country's rich history with contemporary music. Imagine losing yourself to the beat of the music amidst the grandeur of a Rajasthani palace – truly a magical experience.
Heading to Magnetic Fields this year? Check out my full festival guide to start planning your adventure now!
11. 808 Festival 2023 
We return to Bangkok for the 808 Festival, an event that's established itself as a key player in the Southeast Asian music scene. The 808 Festival features top international DJs and offers a high-energy celebration for EDM lovers. If you're looking for an epic party, this is your festival.
Heading to 808 Festival this year? Check out my full festival guide to start planning your adventure now!
12. It's The Ship 2023 
From land, we take to the sea with It's The Ship, departing from Singapore. This unique festival cruise offers a musical journey like no other. Picture this: dancing to your favourite tracks as you sail through Southeast Asia's stunning waters, with non-stop music and unforgettable party vibes.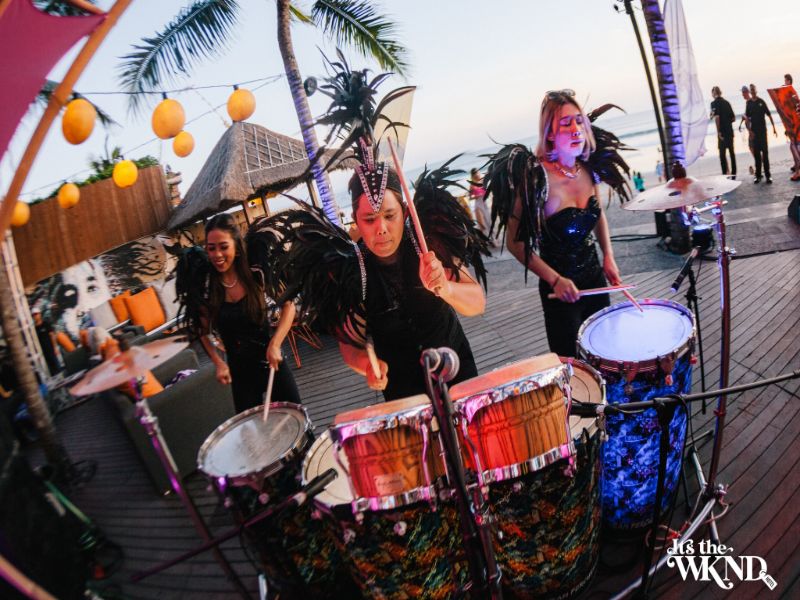 13. Ultra Japan 2023 
Our grand tour of the best music festivals in Asia concludes in Tokyo at Ultra Japan. It's the epitome of an electrifying EDM experience. Ultra Japan boasts incredible stage designs, world-class lineups, and an unparalleled festival experience.
Well, there you have it – our comprehensive tour of the best music festivals in Asia. Did we miss any of your favourites? Or, have we inspired you to discover new ones? Drop a comment and share your thoughts!
Our grand tour of the best music festivals in Asia concludes here. From the vibrant cityscapes of Seoul, Tokyo, and Jakarta to the serene landscapes of Sarawak, Alsisar, and Pattaya, we've traversed the length and breadth of this enchanting continent. Each festival tells a story – of unity in diversity, of tradition embracing modernity, of hearts pulsating to the same rhythm.
As you can see, the music festivals in Asia are more than just events; they're unique experiences that combine music, culture, and an unrivalled party atmosphere. And whether you're an EDM enthusiast, a rock 'n roll devotee, or a fan of fusion genres, there's something for every music enthusiast out there.
Looking to discover more music festivals? Check out my festival guides for more or these quick links:
*Disclaimer: dates and locations for these festivals are subject to change, so make sure you check each festival's socials or website for the most up-to-date information.