Looking to do more than just party during Amsterdam Dance Event (ADE) and do things a little off the beaten track? Then you've come to the right place!
Amsterdam Dance Event (aka ADE) is one of electronic music's best-known and most important events not only in Europe, but across the globe. But this is no ordinary music festival, you'll find a lot more than just DJs on stage throughout the week. Discover conferences, exhibitions, workshops, panels, masterclasses and so much more, all being held by world-leading industry professionals. 
Whether you're already a professional or aspiring to make music your full-time career, or you simply can't live without music, there is a multitude of ways for you to learn about and live out your electronic music passion at ADE.
Keep reading for my top picks of things to do during Amsterdam Dance Event 2022, outside of events and music festivals!
Discover the world's first house music museum.
"Learn more about dance culture during ADE with a trip to the World's first house music museum, Our House, located centrally in the Rembrandt District.
Explore the roots of electronic dance music through several educational exhibits curated by DJs and event organisers like deadmau5, Kevin Saunderson, Avicii, Armin van Buuren, Carl Cox, Charlotte de Witte, Diplo, Tomorrowland, Ultra Music Festival, The Frankie Knuckles Foundation and ID&T."
Location: Amstelstraat 24, 1017 DA Amsterdam
More information is available HERE.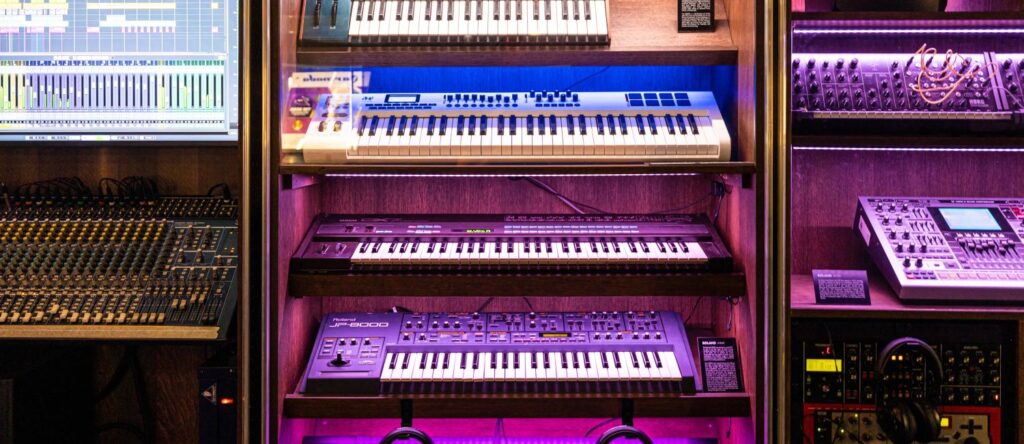 Level up your producer skillset with Spinnin' Academy during Amsterdam Dance Event.
"We return to Amsterdam Dance Event with our Spinnin' Academy XL Live and couldn't be more excited for this edition! Spinnin' Academy is the place to be for producers who want to broaden their skillset in producing and their knowledge of the music industry. The day will be filled with interesting Q&A's, panels and masterclasses.
Doors open at 10:30, we'll kick-off our first masterclass at 11:00 am and finish the day at 18:00. Please note that this is a FREE event and everyone is welcome to come by!"
Location: Q-Factory – Atlantisplein 1, Amsterdam
More information is available HERE.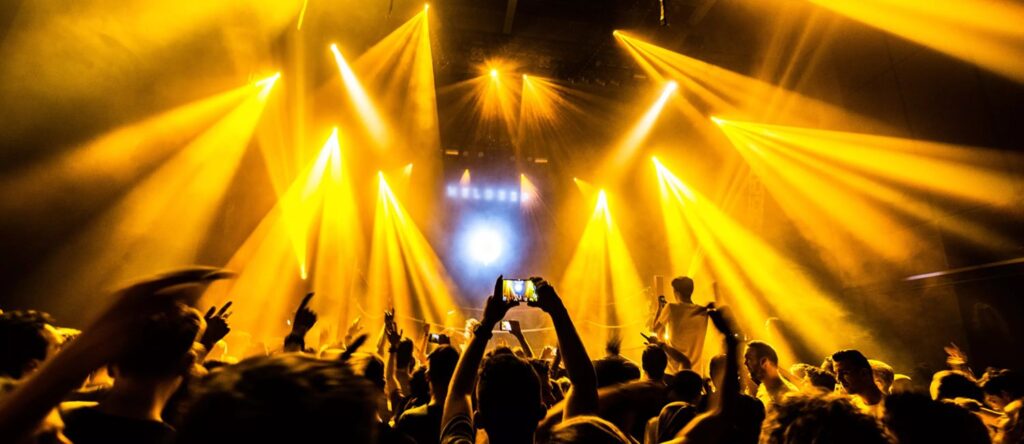 Catch the avant premiere of the Tomorrowland after movie at Pathé Tuschinski.
"In July 2022, Tomorrowland celebrated its grand return, welcoming back more than 600.000 people of tomorrow during 3 weekends of magic.
Tomorrowland is now holding an exclusive avant premiere of the 'the reflection of love' after movie, during Amsterdam Dance Event in the iconic royal theatre Tuschinski in the heart of Amsterdam.
Spectators will be treated to a never-been-done-before experience in what many have described as the most beautiful cinema in the world, being the very first ones to relive the most magical moments of the festival's 16th edition."
Location: Pathé Tuschinski, Reguliersbreestraat 26-34, 1017 CN Amsterdam
More information is available HERE.
Join an AI sequence masterclass with Albert Van Abbe.
"Self-proclaimed sound nerd and visual artist Albert van Abbe has taken it upon himself to integrate current and future technology in his new project SYNC – an AI-driven sequencer that creates new midi patterns based of his earlier musical works.
During this masterclass, the artist and the brain behind this AI sequence prototype will show you the versatile ways of using artificial intelligence and machine learning in future productions."
Location: TOBACCO Theater – Nes 75-87, Amsterdam
More information is available HERE.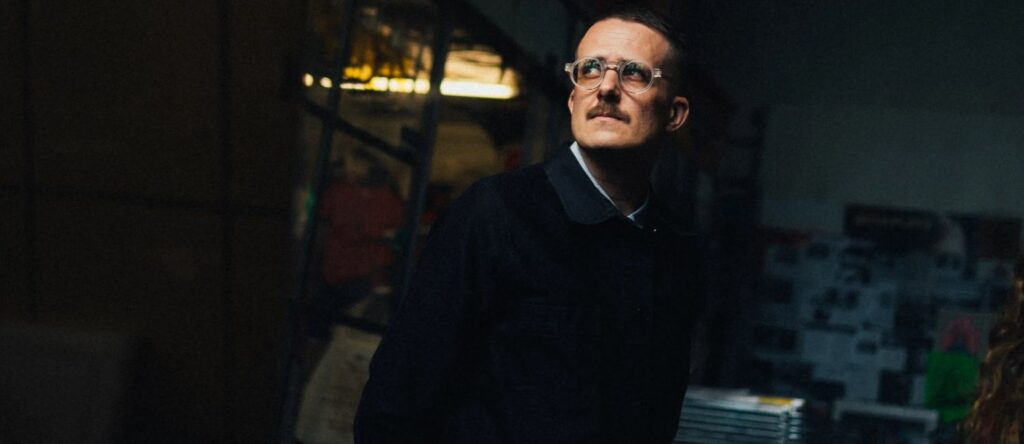 Immerse yourself in an interactive art installation.
"Through WHERE THERE IS LIGHT we hope to create a space where we can surrender to calmness and focus on our senses as a way to be present in the moment without the grief of what was and the fear of what could have been. Visitors will be able to explore the rainforest lidar data projections at their own pace and interact with the space through movement and breath with the forest reacting to their movements and breathing. The visuals and sounds will be constantly changing from day to night, providing visitors a different experience depending on the time of day of their visit. The installation will run over the course of five days at the central ADE hub and iconic church Westerkerk. 
The installation is commissioned by Amsterdam Dance Event. Entrance to the installation is free."
Location: Westerkerk, Prinsengracht 279, Amsterdam
More information is available HERE.
Reconnect to peace in a live music and meditation experience.
"Launched in May 2022, Reflections is Anjunadeep's sister imprint and the third label under the Anjuna umbrella. Founded by two-time GRAMMY-nominated trio Above & Beyond and based in South London, Reflections is Anjuna's new home for ambient, downtempo and alternative electronic music.
On 21st October, Reflections will make its Amsterdam debut, hosting an intimate live music and meditation experience as part of the ADE Arts & Culture program. For this hour-long session, Reflections invited Yogi Bare founder Kat Pither to lead a unique guided meditation, accompanied by a live performance from one of Reflections' most exciting new talents, Jessie Marcella. Performing music from her latest label release 'Untitled', Jessie will perform an ambient electronic set with live clarinet."
Location: Delight Yoga, Prinseneiland 20G, Amsterdam
More information is available HERE.
Let out some laughs at a late-night stand-up comedy show featuring live DJs.
"ADE Late Night Stand Up: Beats and jokes, The funniest comedians with live DJs.
A hilarious late-night comedy bill with different comedians talking about life and their relation to clubbing."
Location: Boom Chicago, Rozengracht 117, Amsterdam
More information is available HERE.
Deepen your knowledge of club culture at Amsterdam's new cult cinema.
"During this year's edition of Amsterdam Dance Event we explore nightlife, (electronic) dance music and club culture with a varied selection of thought-provoking contemporary films and high-energy classics."
Location: LAB111, Arie Biemondstraat 111, Amsterdam
More information is available HERE.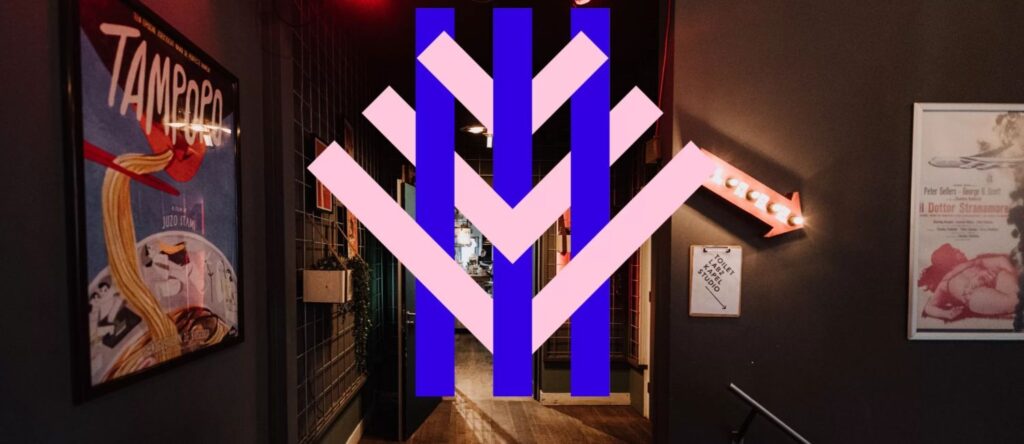 Take a dive into the World of Arts & Music NFTs.
"Following up on an insightful conversation on intermediary collaborations between digital/visual artists and DJs, Nxt Museum teams together with VerticalCrypto Art and will take you on a deep dive into the world of Music & Art NFTs and their role within the developments in electronic music. VerticalCrypto Art is leading within the NFT ecosystem, empowering and elevating artists that incorporate NFTs and blockchain in contemporary art.
Together with a digital artist, the significance of NFT's and their potential will be discussed, taking a critical stand on the question: What does the NFT mean for the future of digital art and electronic music? This talk is Part 2 of a 3-part program in collaboration with Nxt Museum at ADE Lab."
Location: TOBACCO Theater – Nes 75-87, Amsterdam
More information is available HERE.
Conclude your Amsterdam Dance Event experience with a stroll down at ADE Hangover.
"You've been busy bobbing to-and-fro, drifting from one affinity to the next. What's more? ADE Hangover is the place for you to conclude a week of blowouts. Here, all companions gather one last time to wrap it up and to cure the hangover together.
Do you want to juice up or rather get the gravy flowing? We got all kinds of food trucks to reactivate you and your body. Special craft beers will quench your thirst. For those that want to be inspired, there are also art pieces and art installations to feast your eyes on. Take a stroll down our market place while stretching your stiff legs. Or relax to the max in a hot tub, a sizzling sauna, or beside a cozy camp fire. There will be diverse live bands and DJs there to soothe your soul. You can bet your senses will be rejuvenated one way or the other.
The best news of all, this event is free of charge. So bring all your hungover (or not that hungover) friends and we look forward to see you at ADE Hangover!"
Location: NDSM, Tt. Neveritaweg 15, Amsterdam
More information is available HERE.