We Belong Here, the boutique festival in the heart of Miami has announced their dates for 2023. Taking place from 25th to 26th February 2023 on Miami's Virginia Key, the festival announces their first acts that include extended 3 hour sets from Kaskade and Lane8. The event will boast a very unique 360 experience like no other offering a full circle of sound with every position offering the perfect vantage spot, lots of space and great views.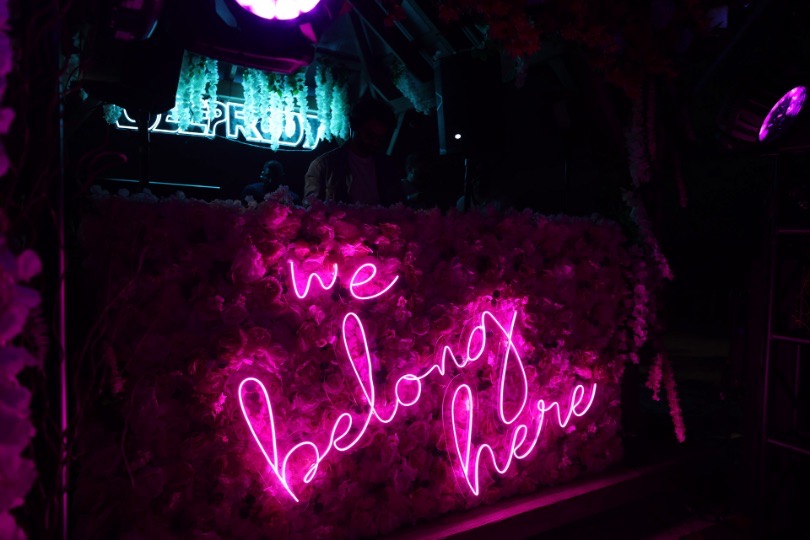 We Belong Here does things differently. It is an intimate and luxurious experience for those who like personal connections and appreciate the finer details in life. This idyllic gathering plays out on the scenic and historic beaches of Virginia Key Beach Park, which dates back to 1896 and the formation of the state of Miami itself. The barrier island park features expansive wetlands and sweeping views of the bay and the Atlantic which make for a unique backdrop for spine-tingling musical moments when the sun sets, all in the most inclusive spot in Miami.
Rather than a towering main stage, last year We Belong Here pioneered the first ever 360 Experience, a circular stage placed in the centre of the dance floor that gets you up close to the performing artists and offers a full circle of sound with every position offering the perfect vantage spot, lots of space and great views. It allows for the formation of friends and musical memories like no other, with an incredible line-up featuring both international and local talents. 
Unlike typical festivals, the VIP amenities at We Belong Here will be accessible to all attendees. This includes an unmatched food experience, lounge seating, trailer style restrooms and much more!
Says We Belong Here Co-Founder Justin Dauman; "The intention is to create the kind of experience and community that we'd like to be a part of not just in this moment, but for the rest of our lives."
Fellow We Belong Here Co-Founder Charles Hochfelder adds, "We Belong Here is more than an event, it's a community where everyone can feel welcome, be treated like a VIP, and experience dance music in a setting unique from traditional clubs, concert venues, or festivals." 
The range of accommodation at this special festival is second to none with hotels, villas and even yacht charters (yes, you can arrive at the venue by boat!) all available via a partnership with Miami-based travel-tech company CrewFare. 
What's more, a portion of event proceeds is donated to fund scholarships to Scratch Academy for Miami residents experiencing economic hardship. Graduating the program ensures a fully-fledged career as a professional DJ at weddings, private events and nightclubs as well as a foundation from which greater artistic aspirations can be achieved. 
The countdown is now on to this tasteful two day getaway on Miami's most gorgeous beach.

Tickets start at $159 for full weekend VIP Admission and are available

here

.