Awakenings is a name you will hear often if you dabble in the electronic music scene in The Netherlands. It stands for a collective of events held throughout the year, in a variety of locations and event spaces, and highlighting some of the world's best underground and electronic music artists. A name known globally for its outstanding parties, I knew I could not attend ADE without exploring one of their events. I found myself at their daytime Joris Voorn & Friends showcase at the Gashouder, it was nothing short of extraordinary.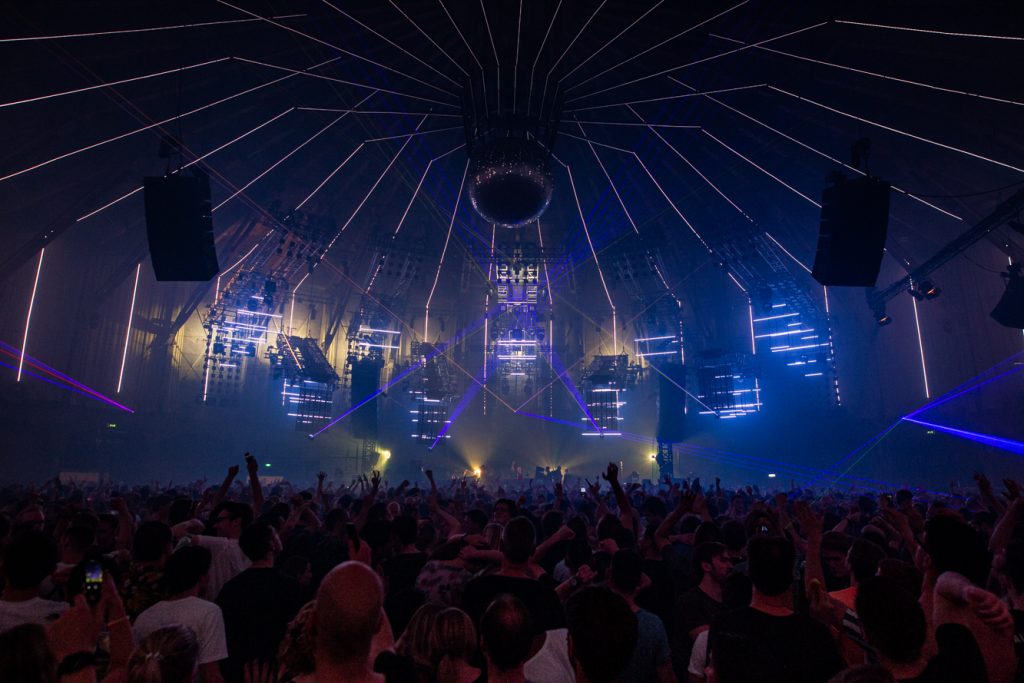 The Gashouder in Amsterdam has been home to all indoor Awakenings events since the beginning of their party legacy. It was the location used for their first techno night in 1997, and it has remained so since because, well, they have not ever needed to move! After experiencing the Gashouder it was pretty self-explanatory. From the outside in, the notorious dome-shaped building is rugged and industrial. The building itself could not be more fitting of underground music, it looks like techno feels: dark, raw, and edgy. An already impressive structure which is transformed into an elevated 360-degree experience of techno.
World-class production does not even do them justice, this was really something else. From the giant disco ball in the centre of the room from which the laser beams projected off of, to the fireworks (yes, I said fireworks!) being set off mid-performances, to the grand stage design standing proudly to one side of the room. One of the best things about it was you never knew what to expect, the show kept unveiling one surprise after another.
At the back sits a platform that event-goers can climb up to, which offers the perfect vantage point to take in the entire production. An inspiring series of production acts set in a striking venue, altogether setting a jaw-dropping and epic scene to highlight the music and artists being showcased.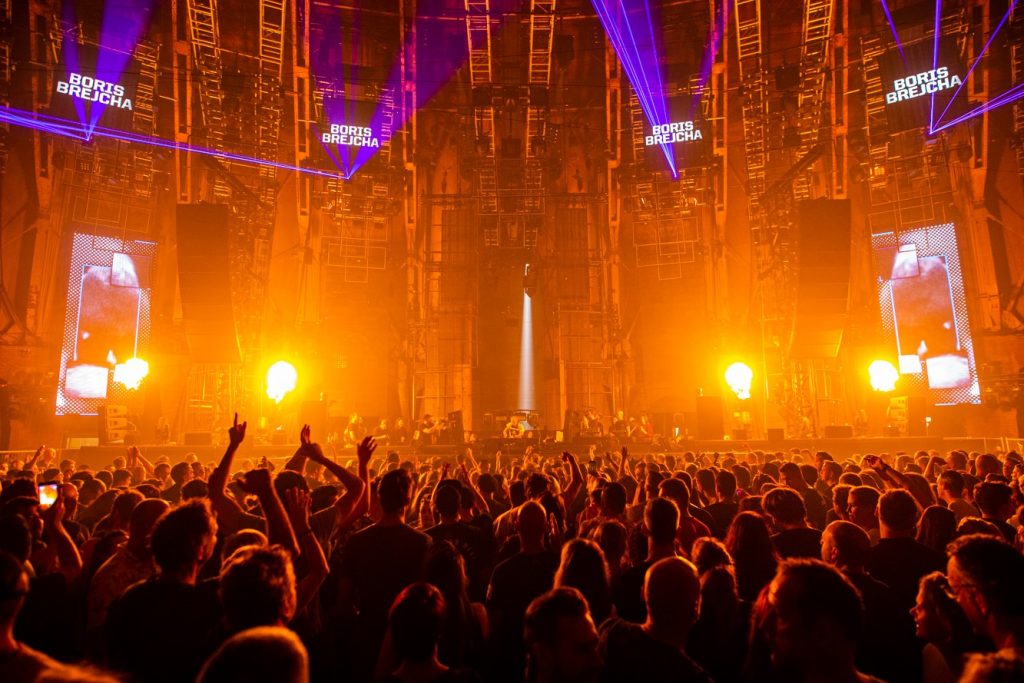 It goes without saying, the music was absolutely phenomenal. Joris Voorn, an Awakenings resident, pooled together an unforgettable line-up of artists that included Boris Brejcha, Agoria and Âme (Live). All were exuding this infectious and vibrant fervour. Show-stopping upbeat sets one after the other that kept people dancing the whole event through, for a tremendous ten hours. Scheduled on the second to last day of ADE, a point at which most people are running on their last sleep reserves, the music needed to be amazing…and let me tell you, it was better than anything I could have expected. The atmosphere never wavered; the music carried the crowd through from day into night.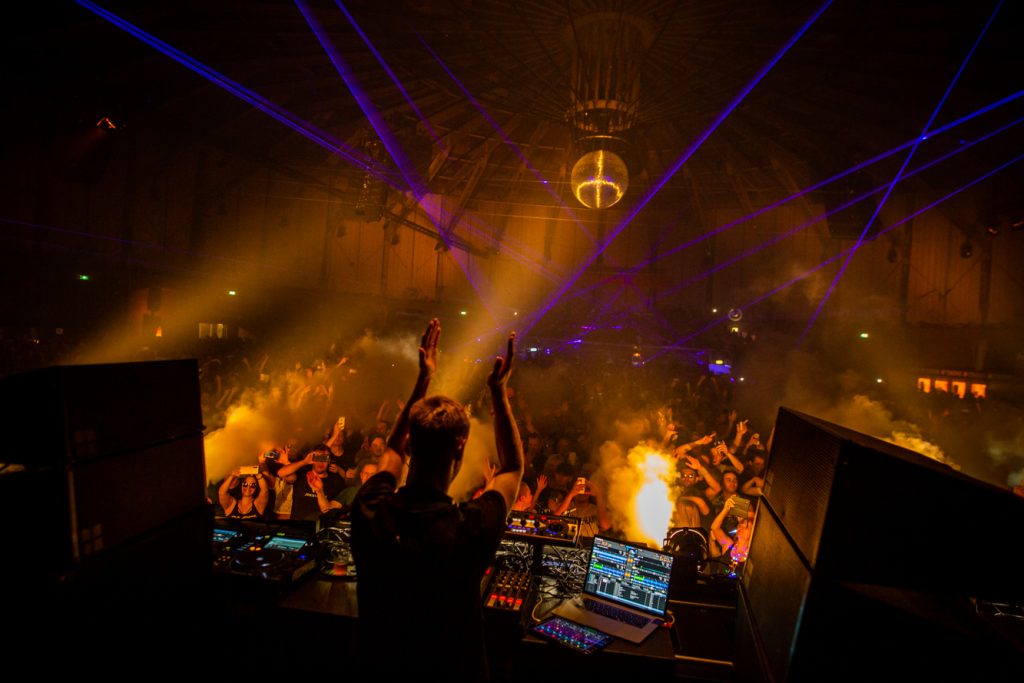 These legends have twenty-two years of experience in the industry. Awakenings events have a long and successful history within the electronic music event scene in The Netherlands. This was clearly noticeable based on the crowd it pulled to the show. Taking a moment to assess who was in the room, I realised just how diverse the crowd was, from a younger batch of ravers to Awakenings aficionados who looked like they had been going for a number of years. It felt incredible sharing these moments with so many enthusiastic music lovers. Awakenings draws in a crowd of educated music fanatics, making their events all the more enjoyable and memorable.
It goes without saying, these guys know how to throw a techno party like nobody else can. Coming from Asia where the underground scene is still relatively new, it was interesting to get a new perspective and see how things are being done on the other side of the world. It really did give me a whole new meaning to techno. I was absolutely blown away and I will definitely be back for more, I have not had my fix of Awakenings yet.
Don't be shy, share this post now with your festival crew!
Banner artwork and event photos: Awakenings