During ADE, Amsterdam's biggest and most renowned electronic music festival, Audio Obscura set out to highlight an impressive lineup of acclaimed artists. From epic showcases at the city's main train station to the infamous parties at The Loft, they managed to pull off an impressive streak of events. I decided to take a peek at their special Adriatique presents X event at the legendary Muziekgebouw, an event which absolutely did not disappoint.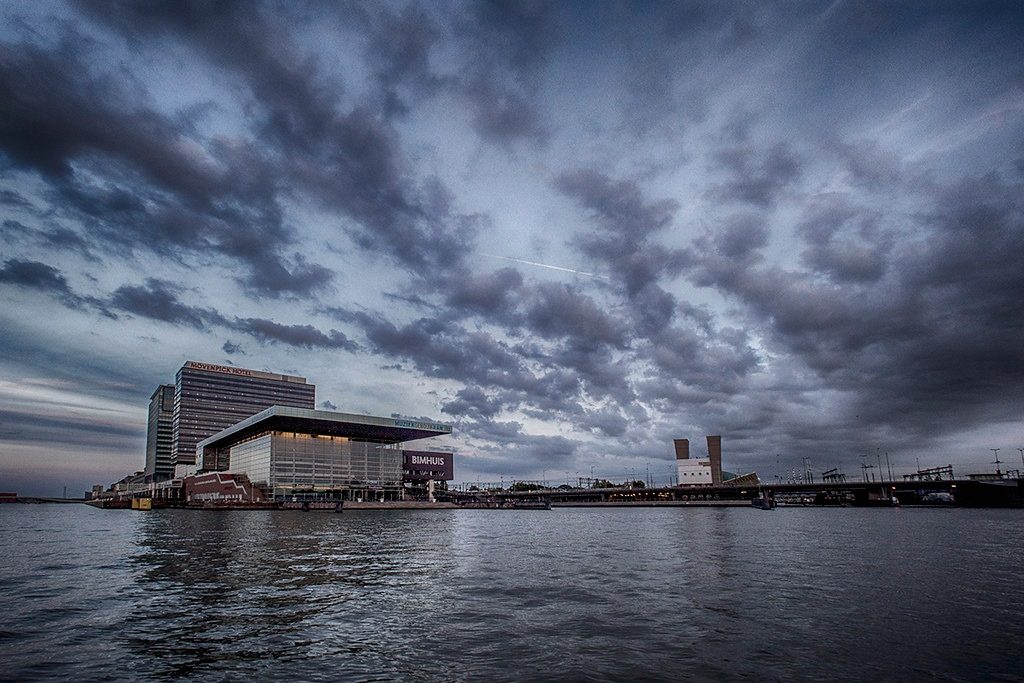 Notorious for hosting parties in some iconic locations, I was looking forward to seeing where this music excursion with Audio Obscura would take me. I can say
without a shadow of a doubt that the Muziekgebouw is one of the most impressive venues I've ever set foot in
. An illustrious event space which is normally used as several concert halls, was turned into an eclectic underground music journey.
Counting four stages under one roof which were set on different levels throughout the building, part of the excitement was definitely to roam from one room to the next to discover what was lurking behind each door. Every room set a different mood, turning a corner would unveil a new exciting music avenue which was executed with a perfect synergy between music and production.
Normally an avid festival goer on the South East Asian music scene, I could not think of anything that compared to this impressive building. The sheer magnitude of the venue and the attention to detail that went into creating something unique for each room was truly invigorating and completely captivating.
Featured on the night were an array of artists playing from a broad spectrum of subgenres under the house and techno umbrella. Including performances by Agents Of Time, Roman Flügel and Red Axes. An epic night for music, you could duck in and out of rooms and slip into whichever vibe you were feeling most.
Though one of the true highlights of the occasion was definitely Adriatique's set, they performed all night long to the sheer delight of music revellers. This was the duo's only performance during the entire festival which made their performance all the more thrilling. The room was packed, people were there for hours soaking in their music, an absolutely unbeatable atmosphere.
Located in the venue's theatre which is an outstanding space all on its own, but that evening it was brought to life with a striking light show projected onto the room's tall walls. This made the ambiance all the more dramatic and enticing, the room felt larger than reality, a truly mesmerising evening. Once in that area, it was hard to leave, definitely some of the finest moments of music I have ever experienced.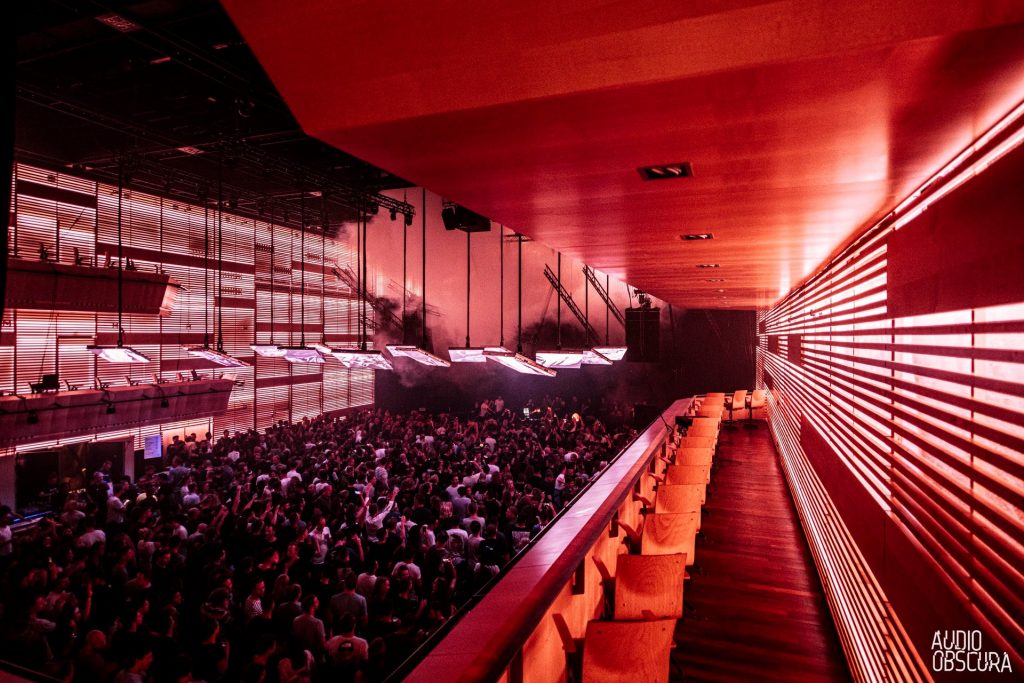 As far as event efficiency goes, the event was smooth as silk, Audio Obscura ran a seamless experience from the point of arriving, all the fun parts in between, and leaving the venue. Logistically speaking the venue is easy to reach, situated in the northeast of the city, the hall is connected by public transport or gets regular taxi traffic. If you are new to navigating through Amsterdam this is one of the simplest and more straightforward venues to get to. I was pleased to be back at my accommodation with complete ease by the end of the night, a smoothie in one hand which I picked up on my way out of the party, ending my evening on a delightfully sweet note.
The event took place on what happened to be my last evening at ADE, I can honestly say I could not have asked for a better send-off. It was simply unforgettable, a worthwhile experience for any trip to ADE. I will be keeping an eye out for more of their events, I am not finished with exploring what Audio Obscura have to offer…
Don't be shy, share this post now with your festival crew!