Steeped in a rich tapestry of history, from its days as a Phoenician outpost to its transformation into the world's dance capital, Ibiza has long captured the imagination of travellers and music enthusiasts alike. Today, the island pulsates with magnetic energy, attracting global jet-setters, free spirits, and rave aficionados. They come, lured not just by the azure Mediterranean waters, but by the famed Ibiza events that have cemented the island's reputation as the dance music mecca. With venues like Amnesia, Pacha, and Ushuaïa setting global trends, the vibe in Ibiza is nothing short of electrifying.
As the saying goes, all good things must come to an end, and so it is with the Ibiza summer season. As the days grow shorter, the island gears up for a grand finale, offering party-goers one last chance to revel in its unparalleled nightlife. The Ibiza closing parties represent more than just the end of the season; they celebrate the memories made, friendships formed, and the promise of an encore next summer. Dive into this Ibiza guide and discover the very best ways to bid farewell to an unforgettable summer on the White Isle.
He.She.They 
Date: 8th September
Location: Amnesia, Ibiza
Lineup: Maze & Masters / Horse Meat Disco / Heidi / Felix Da Housecat b2b Honeyluv
Tickets: Available here
Amnesia, a legendary name in the Ibiza guide, is the backdrop for HE.SHE.THEY. – an event that's more than just music. It's a statement, a movement. Revered for bringing back the inclusive values that sparked the early dance scene, this party merges pulsating techno rhythms with a mission of diversity and unity. HE.SHE.THEY. has taken its powerful message from Glastonbury to global stages, and now, it's Ibiza's turn. With a lineup featuring heavy-hitters like Maze & Masters and Horse Meat Disco, the vibe promises to be electrifying. An unmissable evening for those seeking the true essence of Ibiza events.
Amnesia Presents: The House Music Masters
Date: September 25th
Location: Amnesia, Ibiza
Lineup: Danny Howard / Gorgon City / Sonny Fodera
Tickets: Available here
Another gem in the Ibiza closing parties roster is "Amnesia Presents," set within the iconic walls of Amnesia. Keeping the Mondays alive and buzzing, Gorgon City, Sonny Fodera, and Danny Howard make a triumphant return for their second year. They've made waves with their 15-date run, and the grand finale on September 25th promises to be an event of epic proportions. Dive into a curated sound landscape featuring the many shades of house music. From soulful grooves to pulsating beats, these maestros of the genre guarantee a night that encapsulates the best of Ibiza events. Whether you're a house music purist or just seeking a legendary night out, this is where you'd want to be.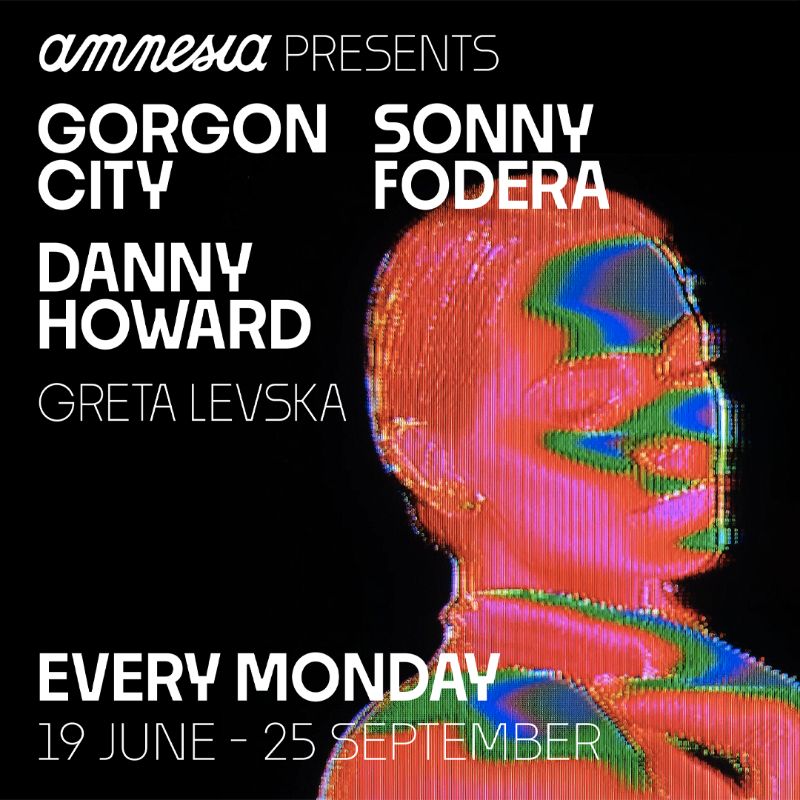 The Chemical Brothers at Pyramid

Date: October 1st
Location: Amnesia, Ibiza
Lineup: Caal / Eats Everything / Marco Faraone / The Chemical Brothers / Fatima Hajji / Kobosil / Manu Sanchez / Reinier Zonneveld (live)
Tickets: Available here
When you mention the titans of electronic music, The Chemical Brothers are names that instantly echo across the halls of house, techno, electro, and breakbeat. Famed for their exhilarating performances and game-changing contributions, their return to the White Isle at Amnesia's Pyramid is set to be an electric fusion of past classics and fresh sounds. Celebrating the release of their tenth studio album, 'For The Beautiful Feeling', this Ibiza event offers fans a chance to lose themselves in tracks like 'No Reason' and 'The Darkness That You Fear'.
But it's not just about these iconic brothers; Pyramid has curated a lineup that promises a journey through the best of Ibiza's sonic landscape. With talents like Caal, Eats Everything, and Reinier Zonneveld bringing his live magic, the night promises to be a memorable entry in the Ibiza closing parties circuit. Amid the beats and the lights, remember – as The Chemical Brothers invite you to their world with "Paused in Cosmic Reflection," here's an Ibiza night that's equally about cosmic reflection and rhythmic immersion.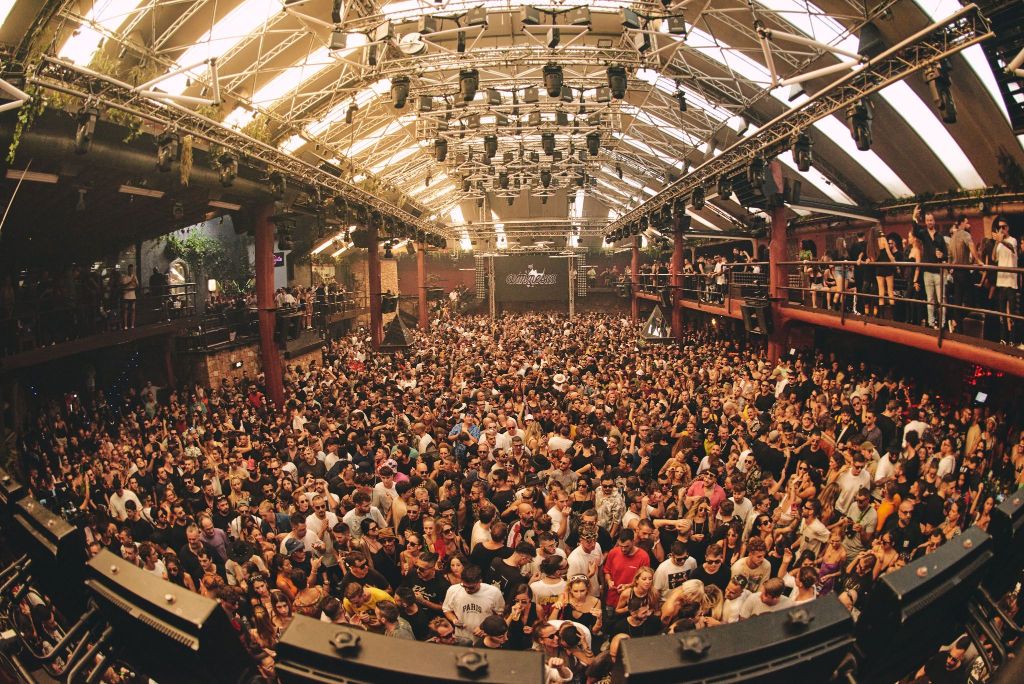 Pyramid Closing Party

Date: October 8th
Location: Amnesia, Ibiza
Lineup: Enzo Siragusa / Gianluca Pegoiani / Mar-T / Villalobos b2b Luciano / Deborah De Luca / Marco Faraone
Tickets: Available here
As the Ibiza summer season winds down, there's nothing quite like the Pyramid Closing Party at Amnesia. More than just another event on the island, Pyramid stands as a beacon of community spirit in a world driven by individualistic pursuits. It's a testament to the unity and camaraderie that electronic music fosters, celebrating the genre's inherent ability to gather souls and create common ground.
Pyramid's ethos is simple but profound: to shift away from the mundane and ephemeral, and to embrace the enduring pillars of clubbing culture. This year's closing party promises nothing less, especially with the electrifying b2b set from techno giants Ricardo Villalobos and Luciano. But they're just a part of the sonic tapestry – the night is jam-packed with talent, from the grooves of Enzo Siragusa to the beats of Deborah De Luca.
Amnesia's Official Closing Party

Date: 14th October
Location: Amnesia, Ibiza
Lineup: Charlotte de Witte / Deborah de Luca / Enrico Sangiuliano / Jamie Jones B2b Joseph Capriati / Nina Kraviz (More TBA)
Tickets: Available here
As the crescendo of the Ibiza summer season approaches, the Amnesia Closing Party stands out as the emblematic finale. This isn't just any Ibiza event; it's the gathering of electronic music's crème de la crème, epitomising the very essence of the island's vibrant nightlife.
Imagine swaying to the beats of techno queen Charlotte de Witte, getting lost in the hypnotic rhythms of Nina Kraviz, or feeling the combined energy of Jamie Jones going back-to-back with Joseph Capriati. And remember, this is merely Phase 1! The anticipation is palpable, with more stellar names set to grace the lineup soon.
Amnesia beckons you to join in, to close out the Ibiza summer season in a blaze of beats, lights, and memories. Embrace the dance, relish the tunes and craft stories you'll reminisce about for years. This is the ultimate closing party, where every beat echoes the heartbeats of countless music lovers united under the Ibiza night sky.
OFF BEAT by OpenLab
Date: October 8th
Location: OpenLab, Ibiza
Lineup: Nicolas Lutz / Alex Wolfenden
Tickets: Available here
Stepping away from the mainstream, OpenLab's OFF BEAT is the quirk in the regular beat of Ibiza events. Since its debut in June, this unique event series has been redefining the island's musical offerings, featuring an eclectic mix of artists like Doudou MD, Paula Tape, and Sofia Kourtesis. And as part of the essential Ibiza closing parties, OFF BEAT continues to break musical boundaries. This time, expect a surreal auditory journey with Nicolas Lutz and Alex Wolfenden at the helm. If you're craving something different, mark this date. It's not just another party; it's a statement.
As the sun sets on another phenomenal Ibiza summer season, it's evident that the White Isle remains an unmatched epicentre of electronic excellence. This guide to the best Ibiza closing parties is a testament to that vibrancy. Whether you're an ardent techno enthusiast, a house music devotee, or someone who simply revels in the diverse tapestry of soundscapes, there's a party tailored just for you. From the immersive depths of OpenLab's OFF BEAT to the grandeur of Amnesia's Official Closing Party, our Ibiza guide ensures that every music lover finds their rhythm. As the beats fade and memories crystallise, remember that Ibiza's spirit thrives in these moments, in these events, and within every dancer lost in the melody. Until next year!
Want more festival inspo? Check out some of my other festival guides now!
*Disclaimer: dates and locations for these festivals are subject to change, so make sure you check each festival's socials or website for the most up-to-date information.