Bangkok is welcoming a new contender to the festival spectrum: Siam Songkran Music Festival, hosted during Songkran, the annual nationwide celebration (basically a national water fight) which marks the beginning of the Thai New Year. It will basically be like Songkran but on steroids.
You'll be celebrating with tens of thousands of people, world-class festival production and a stellar lineup of electronic dance music DJs. The whole experience may feel a little overwhelming for those who aren't prepared so to make sure you're ready to get splashed and doused in water here is my essential packing list for anyone thinking going to Siam Songkran Music Festival!
You're going to be drenched through and through so the best thing to wear is a swimming costume. You'll dry more quickly when the fun is over which means you're less likely to get cold, and you won't wreck any of your clothes! Keep in mind that wearing a bikini or swimming costume is only appropriate in the festival, you won't see any locals wearing close to nothing on the streets, they go to the water fights fully clothed.
Thais wear flower patterned shirts during Songkran, the more colourful and vibrant the better! If you want to stick out on the streets of Bangkok and at the festival then you should get yourself one of the traditional Songkran shirts. You'll definitely get a few looks and high fives from the locals! Stalls pop up on street corners about a month before the festivities begin so these will be easy to find, otherwise try one of the big malls like MBK.
The water can be really chilly and you're going to be standing in puddles of water completely soaked inside and out so think about whether or not you think you are likely to get cold during the festival. A rain coat or poncho can help keep you warm and will guarantee you won't need to leave the splash zone and won't miss any of the action. And remember to think sustainably and don't leave your used waterproof on the floor. Take it home, dry it off and use again!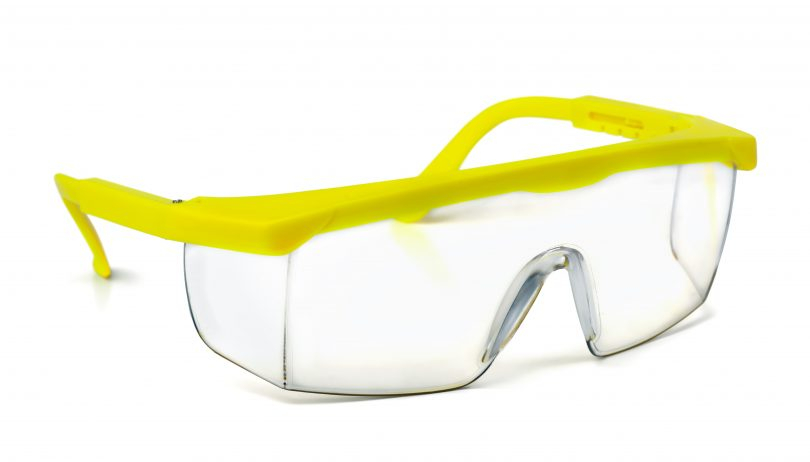 Goggles are useful in two ways. They're great if you plan to wear makeup or face paint (though not recommended because it's going to melt off your face almost instantly), they'll keep your eye makeup at bay! But these are also a good idea in terms of safety as you never know what kind of water is being thrown at you. People pick water up off the floor and there could be grit or small rocks in it.
Don't let your phone drown
The last thing you need is your phone suffering from water damage from getting splashed and hosed at Siam Songkran Music Festival. You need appropriate casing for your phone to keep it from drowning. Don't underestimate the amount of water that will be thrown at you and don't fool yourself into thinking a plastic bag will be enough! I've decided to opt for a sturdier one this year by MyLanyard, they sell premium hanging neck pouches where you can store your phone! They're sturdier than the ones you get on the street in Thailand, so you can reuse it time and time again! They also have some other fun accessories including a rain poncho in a small ball, super convenient for the occasion!
Your first instinct may not be to apply suncream but you'll be spending most of your day outside in the sun. April is Thailand's warmest month, get a water resistant sun cream so you avoid burning to a crisp.
Bring a change of clothes or a small towel
If you upgrade your hanging neck pouch to a small waterproof bag then I recommend bringing a change of clothes or a small towel. These will be particularly helpful when the festival is over and you can change into something dry and warm. Don't forget to bring an extra plastic bag to store your wet clothing inside the waterproof bag!
As a precautionary measure the festival will be distributing water guns to all its participants. Siam Songkran Music Festival is the only festival to be doing this. They still want us to have fun and be well equipped to splash other attendees but they can't take any risks by letting people in with their own water guns.
Wear comfortable footwear
I'm a strong advocate for wearing laced up shoes (or velcro if that's your thing!) to the festival. I have a mental image of seeing my flip-flops casually floating away from me during a set. I think keeping your shoes strapped on tight will help you feel more at ease and help you rave harder at Siam Songkran Music Festival.
Leave your umbrella at home!
Umbrellas are not permitted on site so don't bother bringing one. If you're really that afraid of getting wet then you can always splurge on a VIP ticket which will put you in a safety zone where the water doesn't reach. But you'll definitely be missing out on most of the fun!
Siam Songkran Music Festival, brought to you by O.N.E Asia is shaping up to be one of the biggest festivals Thailand has ever seen. Established in 2013 these guys have been the brains behind some of the best events hosted in the region, including Waterzonic, Fullmoon Party Live in Bangkok and S2O Songkran Music Festival to name a few.
This packing list should have you all geared up for whatever these festival experts have in store for us. Are you ready to take your Songkran to the next level?
Did you find the tips in this guide useful? Share them now with your festival crew!