Garden Beats Festival, Singapore's first picnic music festival is back! In anticipation of this fantastic day here's a packing list covering all the essentials that will get you well on your way to enjoying the festival as much as you can!
1. Bring your picnic blanket and get comfy at Garden Beats!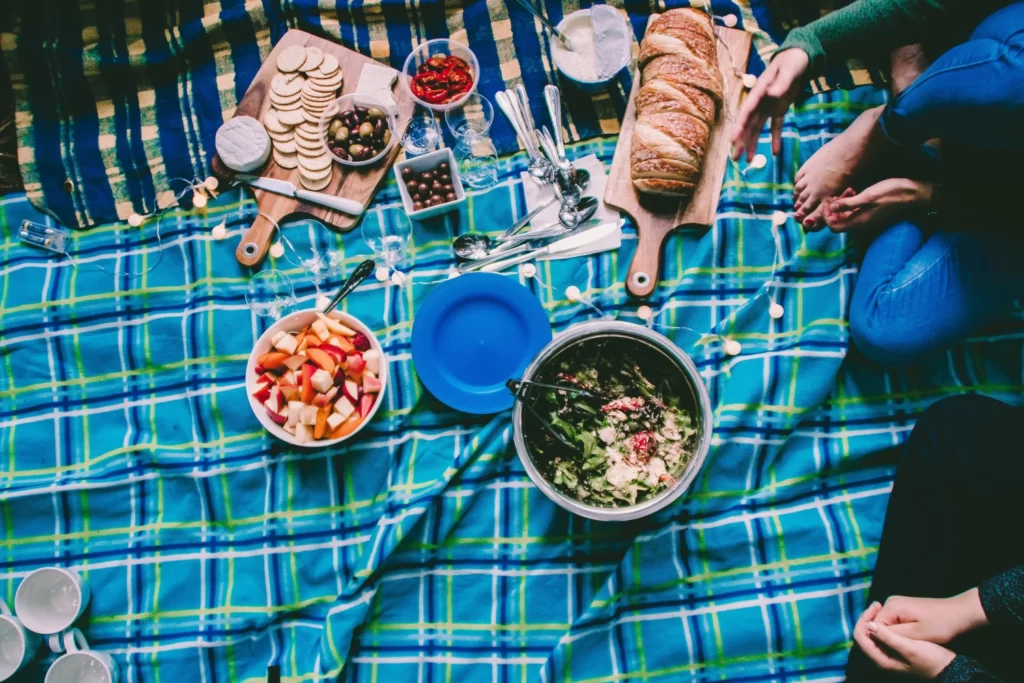 There is a delicious and vast selection of food available at the festival! Garden Beats is notorious for pooling together some of Singapore's finest food vendors, and there's always a range of vegetarian and vegan options. Bring a blanket, set it down and use it as a base to bring your bites back to! Bring something bright and colourful, not only will your picnic area look epic but it'll give you a good point of reference to find your friends in the field.
2. Go green with your picnic!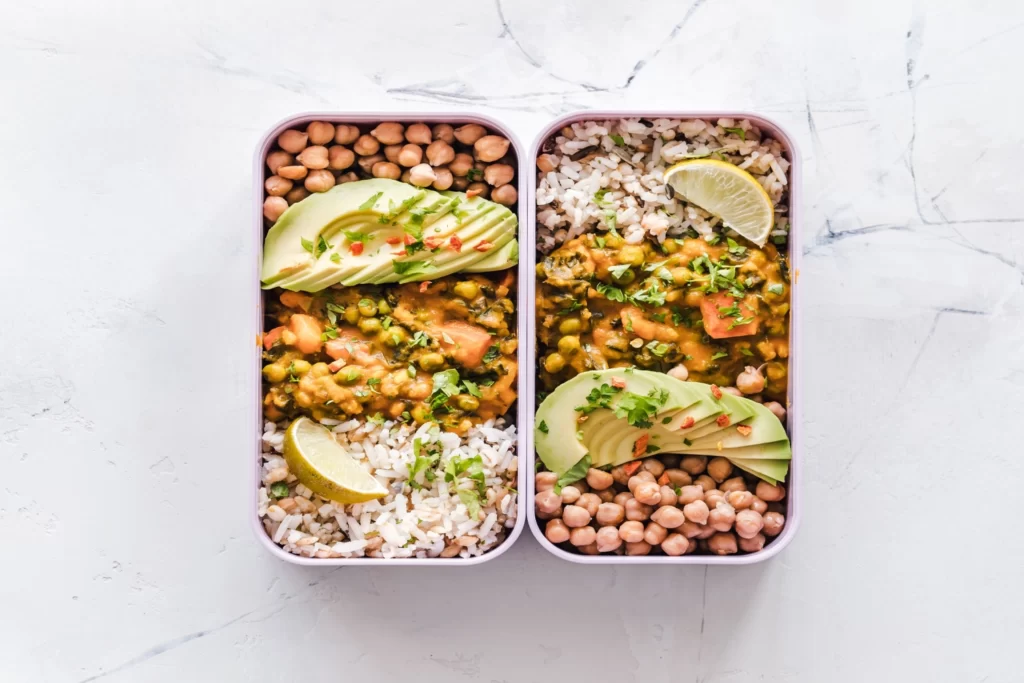 Garden Beats is going greener than ever! Get in the spirit of the festival and don't bring any single-use plastics to the site! Garden Beats is the first carbon-neutral festival in Singapore and this year they are completely banning single-use plastic on the festival grounds. Get hold of a reusable cup you can use to buy drinks at the festival. 
3. Or bring empty reusables to the festival!
Help the festival and their green initiatives by packing empty reusables that you can fill at the festival like collapsible food containers, as well as reusable travel cutlery. If you're not a local resident this may seem inconvenient but you can use these items again along your travels! And bring reusable bags, you never know what goodies you'll be going home with! You'll be able to browse through eco-friendly merchandise and stalls hosted by a variety of green brands. Make sustainable swaps for the festival and for life!
4. Wear something easy to kick off.
The festival is hosted in a park and you're going to be sitting in the grass so you'll want to get cosy and kick off your shoes. Don't waste any time with laces, wear a pair of shoes that are easy to take on and off.
5. The weather forecast for this year's festival: sunshine, lots of it.
March is a dry and sunny month in Singapore so it's going to get very warm during the daytime. Bring a hand fan so you can keep yourself a little ventilated. This will prevent you from sweating off all your face paint and glitter!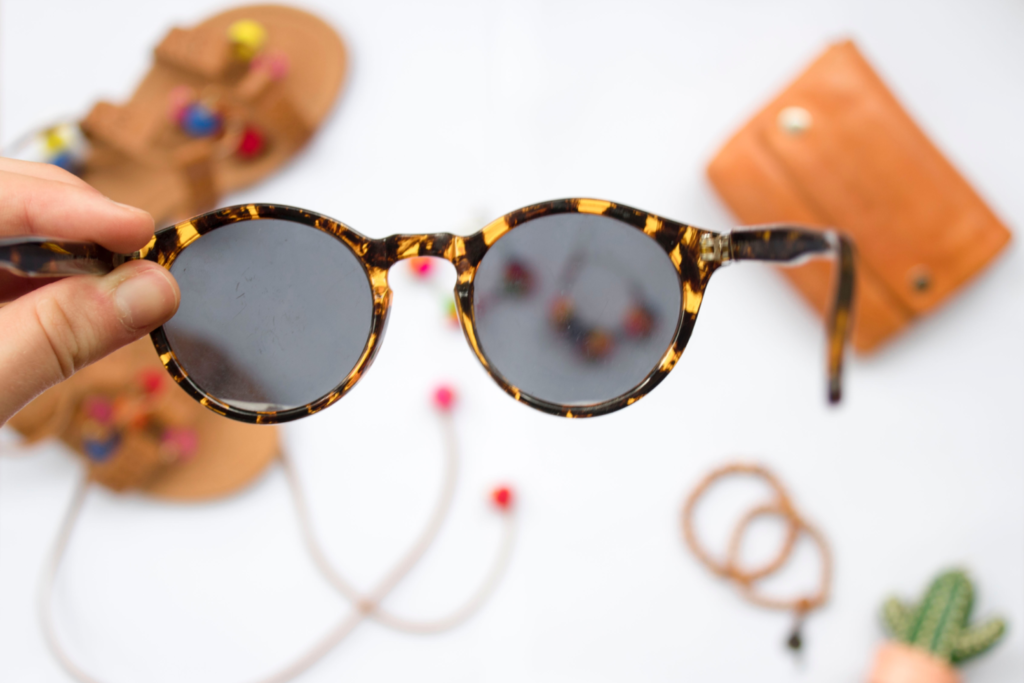 For those who are particularly prone to sunburn don't forget your sunglasses, sun cream and cap! You're going to be sitting outside in the sun for hours as the main picnic field is in direct sunlight, these will give your skin some protection from the sun!
7. Don't trip yourself up!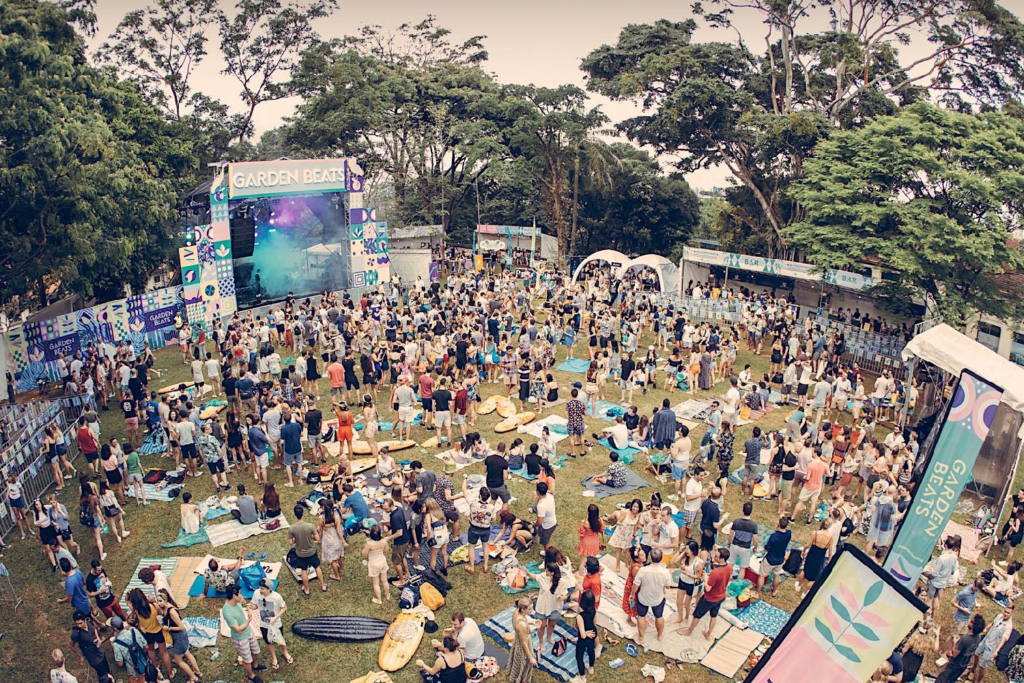 Pack light and avoid having too much around your picnic area. Not only will you not want to be watching over or carrying all your things throughout the day but you don't want to risk tripping yourself or others up on your belongings! Keep your area tidy and only bring what's necessary!
8. Save money, stay hydrated and be green about it.
Garden Beats allow festival goers to bring their own water bottles and get free water refills as long as they're not a single-use plastic bottle of course! Get yourself a reusable water bottle, it'll be useful for the festival but to keep to use on a daily basis. The tap water is drinkable in Singapore so make the most of it! For all other drinks, you'll be able to rent a cup on the day of the festival and save a $1 on every drink purchased!
9. Keep your ear drums safe!
Ear plugs should be on every single one of your festival packing lists, keep your ears safe from prolonged exposure to loud music so your hearing doesn't suffer and you can keep enjoying festivals for years to come!
This should give you a good idea of important items you shouldn't forget and things you definitely need to bring to make sure you have a good experience at Garden Beats Festival. If you've got any other suggestions for things you think are useful to pack please leave a comment below!
Did you find the tips in this guide useful? Share them now with your festival crew!