The biggest Trance weekend to ever come to this region has just come and gone but we're already talking about Transmission 2019 and all the other editions of Transmission to come between now and then! Transmission made its way back to the halls of BITEC in Bangkok for the second year in a row and it was absolutely phenomenal. Below is a rundown of my experience of it the last two years as well as updated information on everything you need to know about this festival. Below is all the information and advice you need to plan your festival trip, here is The Nitty Gritty Guide to Transmission Bangkok! 
When did I attend? March 2017 and March 2018
When is the next Transmission Bangkok? TBC 2020
What do you hear at Transmission Bangkok? Trance
Where? BITEC Bangna, Bangkok, Thailand
What's the local currency? Thai Baht
What's the local language? Thai
Transmission Bangkok debuted in 2017.
Transmission Bangkok is the subsidiary festival of Transmission Prague, the world's largest indoor trance event which has been taking place since 2006. The festival is also hosted in Australia, Germany and China.
Transmission Bangkok is the biggest showcase of Trance music to ever come to Asia.
Over 10,000 people from over 60 different countries flocked to Bangkok to attend Transmission Bangkok in 2018.
Transmission Bangkok is a 20+ event
Transmission Bangkok 2018 was announced as going to be the biggest Trance music event South East Asia has ever witnessed and it did not disappoint! It was an unparalleled showcase of the world's best Trance acts, with three parties over three consecutive days. We can only hope that next year will be just as incredible (already not doubting that it will be judging by what's been delivered to fans the last two years!). Here's what Transmission Bangkok 2018 had in store for festival goers this year:
16th March 2018 – Official Pre-Party Transmission Bangkok 2018, Insanity Nightclub
17th March 2018 – Transmission Bangkok 2018, Bitec B-Square
18th March 2018 – Official After-Party Transmission Bangkok 2018, Insanity Nightclub (Please note that this event occurs on a whole other night entirely, this doesn't occur straight after Transmission!)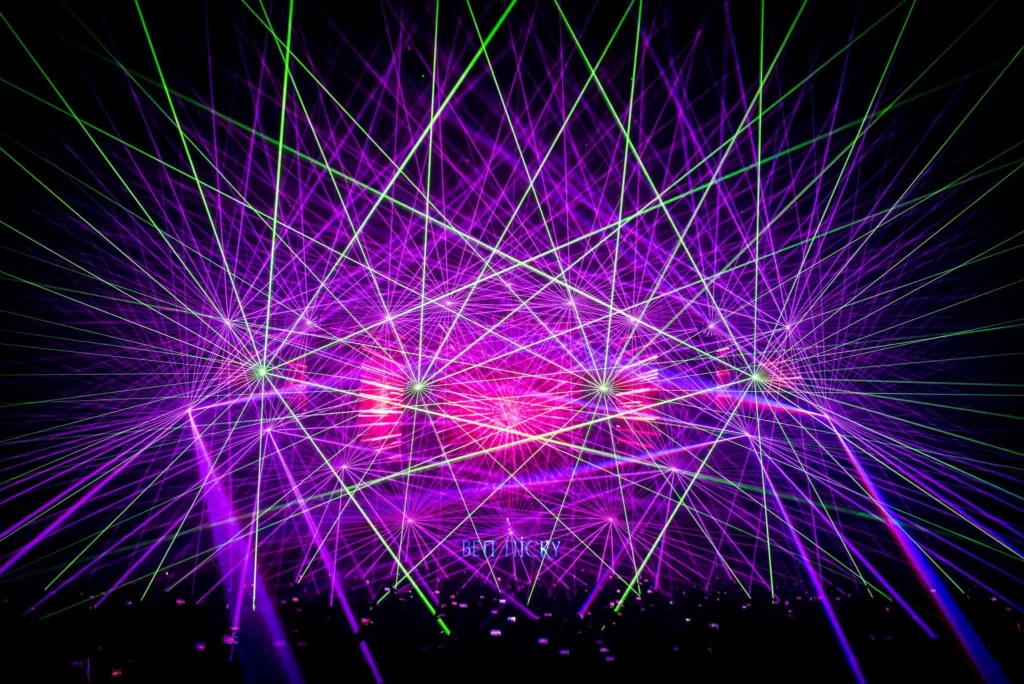 This year's event has just passed, stay tuned for announcements on Transmission Bangkok 2019!
If you can't wait until then, why not check out some of Transmission's other locations…
ARRIVING IN BANGKOK
If you're an international festival goer arriving into Bangkok then check out this Guide to Travelling to Bangkok! There you will find several options to get you to your destination within the city before moving on to the festival.
GETTING TO THE FESTIVAL
No doubt Bangkok can feel like quite the maze to newcomers. It's busy and noisy (little bit smelly), and can definitely feel very overwhelming if it's your first time. But worry not because Transmission is actually located in a very easily accessible location.
Same as last year Transmission will be held at BITEC B-Square (otherwise known as BITEC Bangna) which is located on the east side of the city, literally walking distance from Bang Na BTS station. Sure it may seem a little bit far (and to be completely honest to us living here it also feels like the ends of the world) but it's a venue that can be reached very rapidly via the BTS (otherwise known as the SkyTrain) from any point in the city making it one of the simplest venues to get to.
TAKING THE BTS
There are two BTS lines that run through Bangkok: the Siam Line and the Sukhumvit Line. Both of these lines connect at Siam station so if you happen to be on the Siam Line your first move will be to get yourself to Siam station. From Siam station you'll want to get the BTS in the direction of Bearing (opposite direction from Mo Chit) and get off at Bang Na. From Siam your journey should take about 30 minutes. Once you've arrived at Bang Na station please use Exit 1 to access the footbridge that takes you into BITEC.
Please note that hours of operation are 06:00am – 12:00pm. You'll likely have to find an alternative method of transportation to get yourself back home as the party doesn't end in time to catch the last BTS back into the city!
The venue can easily accessed by foot, just follow the tracks of thousands of other festival goers making their way there!
You can find more information on the BTS and plan your route HERE.
USING THE MRT
Aside from the BTS, Bangkok also has one Metro line running through the city. If you happen to be staying by an MRT station and plan to take the BTS to Bang Na station you'll first need to get yourself to Sukhumvit station which is situated in the middle of the MRT Line.
At Sukhumvit MRT station you can change for the BTS, called Asok Station. Exit at Sukhumvit MRT station and then follow signs for Asok BTS Station. Note that you'll need a new ticket to access the BTS. Walk up to the BTS and get on the train in the direction of Bearing, then get off at Bang Na (before last station on that BTS line).
From BTS Asok station it should take about 20 minutes. Once you've arrived at Bang Na station please use Exit 1 to access the footbridge that takes you into BITEC.
Please note that hours of operation are 06:00am – 12:00pm.
You can find more information on the MRT and plan your route HERE.
ARRIVING BY TAXI
Taking the BTS means you'll be guaranteed a fixed rate of transport and you'll move fluidly through the city. This cannot be said for when you take a taxi from the city centre to BITEC Bangna. Using the same point as reference, in heavy traffic getting from Siam to Bang Na could take you over an hour. To avoid disappointment by arriving later than expected (and boy have I had my share by thinking I've outsmarted Bangkok traffic) I recommend you take the BTS. It's air conditioned, fast, clean and the cheapest option by far!
That's another thing, when you're travelling through Bangkok as a foreigner you're likely to run into taxi drivers who won't run the meter for you and try to convince you to pay a fixed rate. Don't fall for it, no matter where you go ask your driver to put the meter on! Even if this means turning down a few taxis in the process, you'll get one eventually!
Basically taxis are a no go on the way there however on the way back it's your only option out of there unless you miss the end of Transmission and plan to take the last BTS train back into the city! But let's be honest who would want to do that? And because this is your only mode of transport back to where you're staying it's advisable to book ahead of time via the Grab application (Thailand's version of Uber) on your smartphone. If you're unsure of your leaving time don't panic there will be plenty of taxis waiting outside the venue ready to take people home, just remember to insist on putting the meter on!
Transmission's sponsors have previously included Uber who have distributed discount codes for attendees to use when booking their taxis. Uber no longer operates in Thailand so we will have to wait and see if they are replaced by a regional competitor so we can keep getting discounts on transport to and from the venue!
ARRIVING BY CAR
It's possible to park at the venue! So if you feel like braving the traffic and you really insist on coming in your own form of transportation it is possible to park your car safely on site.
This year's sponsors included U Drink I Drive, a mobile application which enables you to instantly request a driver to your location to drive you and your vehicle home. So if it turns out you've partied a little harder than you thought you would then don't run any risks and trust this app to get you home safely. 
There are literally thousands of accommodation options in Bangkok, ranging for hostels to five star hotels, there's something to suit every budget. But here's my recommendation: stay close to a BTS station! As I mentioned above BITEC B-Square is located walking distance to Bang Na station so staying right by a BTS station will make getting to the venue a lot easier, rather than have to race through the streets of Bangkok to get to one and coming back you'll have a good frame of reference to guide yourself back to your hotel! Every little bit helps at that point of the night, am I right?
Want to level up on that piece of advice? This year's Transmission also included a Pre Party and After Party which almost undoubtedly will occur again in 2019. Both of these parties were in the city centre at Insanity Nightclub on Sukhumvit Soi 11 which is right by BTS Nana station. So if you're going to be smart about this then you'd be better off finding something in that area so you're never too far from your accommodation!
This year's hotel sponsor and recommended hotel for Transmission Bangkok 2018 was the Novotel on Sukhumvit soi 20. I can tell you that these guys have one of the most impressive underrated rooftop bar views this city has to boast, so it really is still a hidden gem of Bangkok. And remember how I said you'd be better off staying close to a BTS? Well this place actually take you to the BTS via their own little shuttle. Does it get any better than that really?!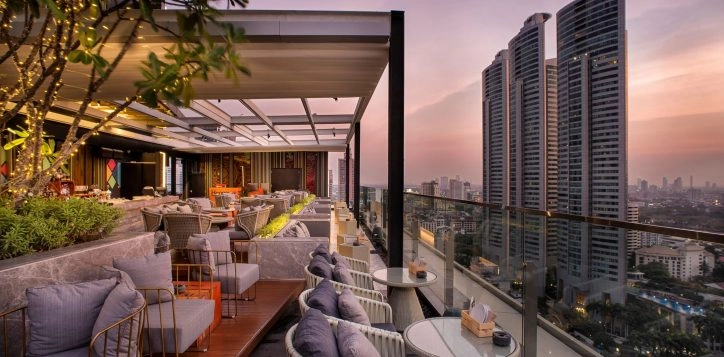 Transmission features one main stage so your chances of getting lost at this festival are slim to none! But the hall is massive so set your 'group meeting point' as you enter. My rave family and I like to mark a meet up point in case one of us strays or gets lost from the group so we can all find each other at the end of the festival.
During the festival if one of us needs to get a fresh drink or run to the toilet we like to find landmarks so we can find our way back to the group. At Transmission using bystanders wearing fluorescent clothing or LED shoes worked a treat, just a thought!
Transmission Bangkok 2018 looked a little something like this…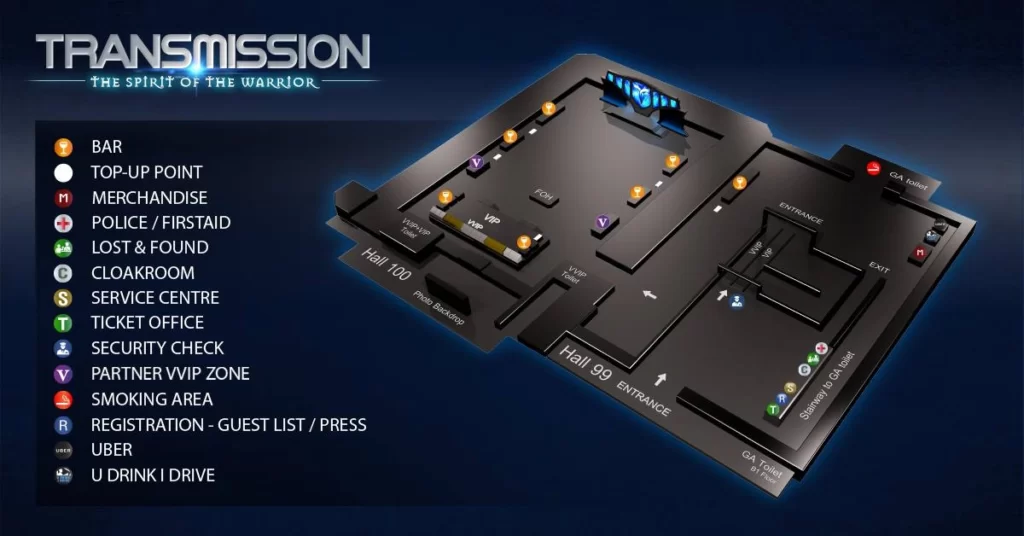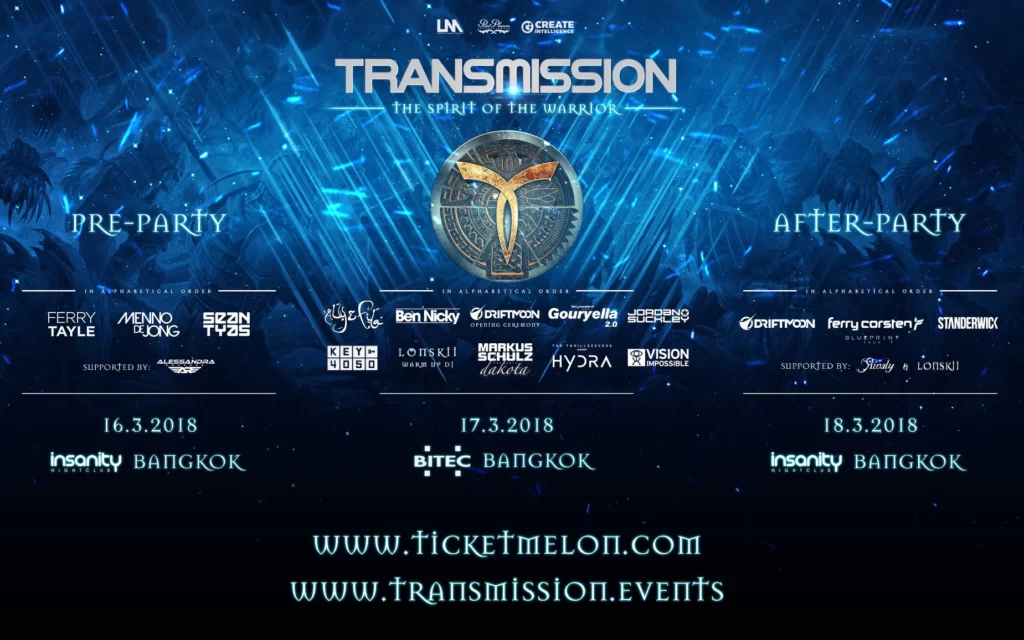 This year's line up was well balanced and featured both Transmission legends as well as newbies. Last year many DJs were making their debut in Thailand and this year wasn't any different, which was one of the most significant elements of the festival as fans witnessed a few very special first time performances by their favourite Trance DJs. Because Trance is still relatively new to the Thai music scene Trance music fans are still revelling in the novelty of having all this incredible talent flown to Thailand, making Transmission one of the most highly anticipated and memorable festivals in Thailand.
And let's not forget that this year fans were able to attend three parties over three consecutive days which meant more DJs and more music. Transmission never disappoints, and this year turned out to be the biggest Trance weekend to ever make it to Asia. One thing is certain, each year the line up reveals itself to be even more momentous than the previous year so you can absolutely expect something spectacular at the new edition of Transmission Bangkok. 
Before Transmission 2017 I hadn't really listened to any Trance music, so I was a bit sceptical to say the least and was worried I would not enjoy myself. I went because I'd heard so much about Transmission from friends who had attended in Europe and thought I needed to give it a go…I was left stunned. Now I've attended two and I'm ready for more!
In all the festivals I've been to it's safe to say that both editions of Transmission Bangkok displayed some of the best festival production (if not the best) I've ever seen. It definitely lives up to its reputation, it is like nothing I've ever seen before in Asia. We're talking about state of the art sound system and stage with all the lights and laser beams imported from Europe specially for the show. It's really something from out of this world. And this year the stage was the tallest its ever been, standing at 23 metres in height.
Not only that but Transmission use this incredible story telling technique throughout the show which really sweeps you off your feet and keeps your attention captivated right through to the very end. Each Transmission also includes a theme so attendees can get creative and really delve into the production and feel part of the show. This year's theme rested on a series of chapters, each unlocked a new virtue that belongs to one of the world's ancient warrior tribes to ultimately unveil the 'Spirit of the Warrior'.  
The impressive stage production turns Transmission into a sanctuary for festival goers where they can let themselves be completely absorbed by the surroundings and let their senses be tickled by light and sound. You feel completely free and let's face it there's no better feeling at a festival than being able to leave out the world outside for a few hours to really let yourself go.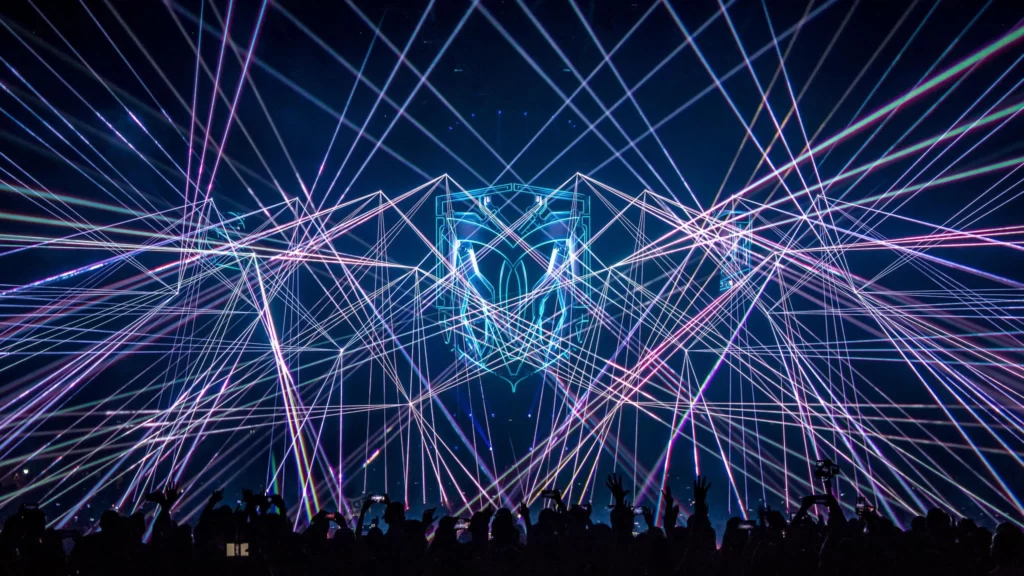 But this experience would not be complete without the amazing people who attend Transmission. You'll meet people from all over the world who have flown to Bangkok just for Transmission. Their loyalty and allegiance to Transmission is truly admirable. Not to mention Trance fans really know how to party so you're guaranteed to have a good time but above all else they are some of the friendliest music fans you will ever come across. It was quite unexpected and I was really taken aback by how friendly everyone was and this really comes from a heartfelt place as I thank every single person who made my experience at Transmission so special. I left feeling like I was really a part of this global Trance family that I'd heard so much about but never really understood until I witnessed and felt it for myself. All are welcome to Trance events and will be taken in as family. And I wasn't just lucky as I've heard many people reciprocate the same thoughts and feelings. You are guaranteed to have one of the most memorable nights of your life at Transmission.
Transmission really is more than a festival, it's a journey through music shared with thousands of other party goers who have travelled from far and wide to attend. It is truly magical.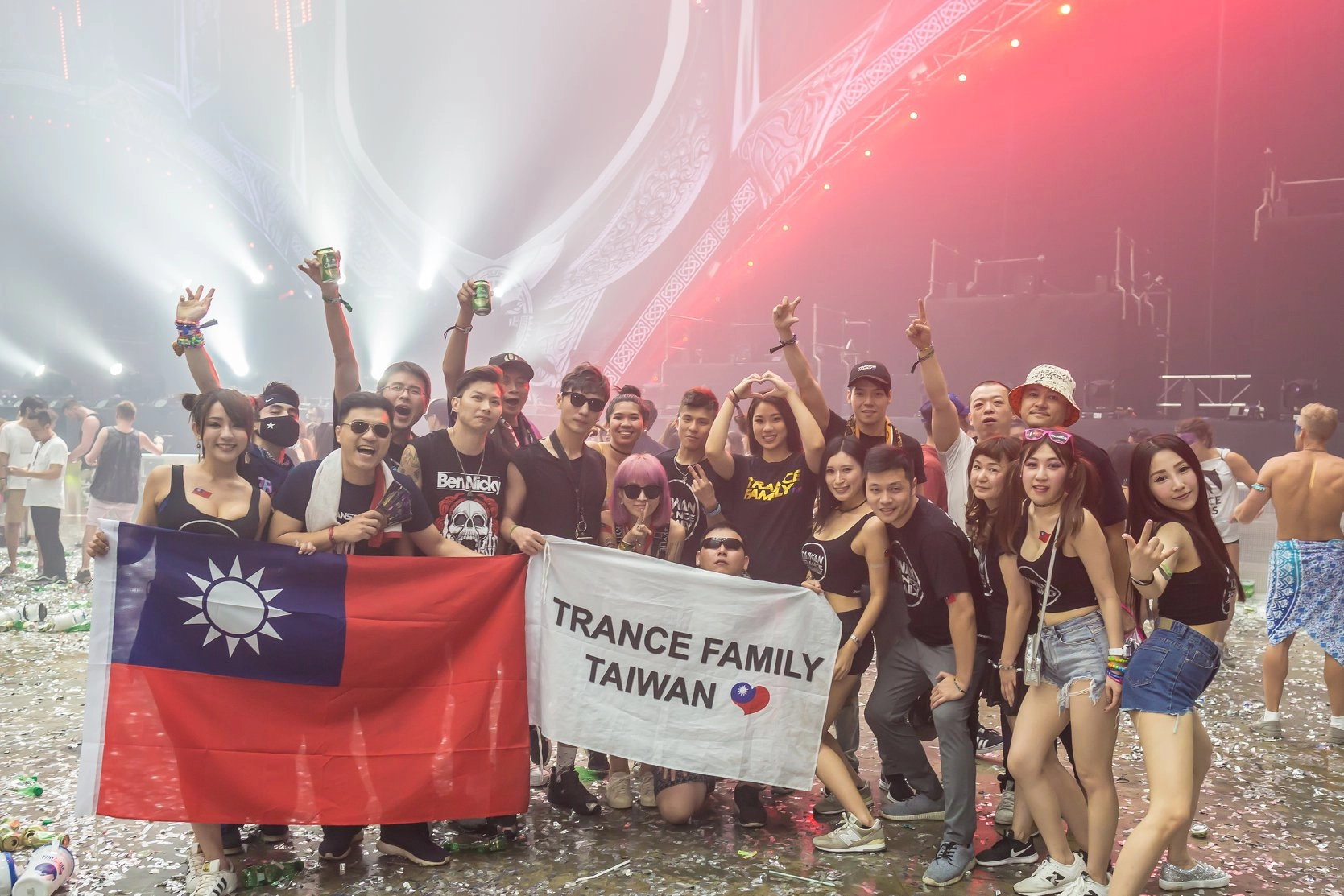 The cost of your trip to Bangkok and your experience of Fullmoon Party Live in Bangkok will be totally dependent on your personal preferences. In you're on a budget then some of these low cost tips on how to travel to Bangkok and to the festival will be useful to you. If you're looking to spend big then by all means please do the opposite of all these recommendations!
Book your flights and accommodation early! Dates are normally announced a few months in advance so if you're absolutely sure you want to go regardless of the lineup then you should book both flights and accommodation as soon as the dates are released to avoid price increases.
The same goes for your festival ticket, don't wait to get your ticket as the longer you wait the more expensive it gets!
If you're on a budget stay close to the event so you don't up spending too much on transport to and from the event.
Get a local SIM card so you don't have to roam whilst you're out here, that can get very expensive. You can get a SIM card at your nearest 7-11 or in a shopping mall by going to one of the local providers (you can choose from AIS, True, DTAC and more…). You'll need your passport to purchase one.
Eat street food and in food courts! one of the best things about Thailand is that you can eat cheap and still eat well, (you can also indulge as Bangkok is host to some of the world's best restaurants). If you're relying on street food stalls and food courts in malls then you're sure to not spend too much money on your trip and still be able to make the most of Thai cuisine!
Get a travel card if you opt for public transport to get around.
Be smart about taking taxis, either use the Grab app to hail a taxi so you get a fixed rate or if you've opted to do your trip without data then get one on the street but don't settle for a fixed rate, go with the meter. And share the fare with your friends!
If you're going to be drinking watch out for drinks bundles, these are a great way to save on cash but have enough to go around for the whole group!
Cloakrooms: available on site but they are only designated for smaller items like backpacks and clothing. They will not accept any bigger pieces items like luggage, and it's not recommended to leave anything valuable in the cloakrooms just to be on the safe side!
Merchandise: plenty of merchandise is available on the day of the event so you won't risk missing your chance to walk away with a few items to commemorate your memories at Transmission!
Smoking Area: attendees need to make their way to designated smoking areas, this includes those who intend on smoking e-cigarettes. Failure to comply with this rule may result in you being asked to leave the event, so don't take the risk!
Food & Drink: like most festivals any outside food or drink is not permitted inside the hall so you will need to fuel yourself before you enter the hall. The food courts are located at B1 in BITEC, at hall 102, you need to go downstairs beneath the halls. Bear in mind that there isn't much going on inside in terms of food so load up before you head inside. In terms of drinks you'll be spoiled for choice including big liquor buckets and beer buckets from various alcohol suppliers. All in all everything is very reasonably priced, easily accessible and there are plenty of options to choose from!
Printed Ticket and ID: you will need to arm yourself with both of these to be able to enter the hall, so make you sure you don't forget either or you'll be missing out!
Cash: just to be on the safe side bring cash to the event! There are ATMs in and around BITEC but it's a very big venue so don't rely on chasing one down, they may be out of order or impossible to find so come prepared!
Sim Card: There's no wifi available inside the hall so if you're looking to stay connected during the event you should try to buy a Thai sim card before arriving at the venue. If you're flying into Bangkok I recommend you buy them at the airport as it becomes trickier to do so when you're in the city.
Sunglasses: for those of you with sensitive eyesight in particular don't forget your sunnies, this show really is a feast for the eyes! You may find it a little overwhelming without any protection!
Flags: Transmission love to encourage festival goers to bring flags! And as an attendee it's amazing to see how far people have travelled to be at the festival so don't forget to bring your own flag and show it off!
Transmission Tattoos: this really is quite something…for anyone who has a Transmission tattoo you'll be happy to know that this grants you a free ticket to the event! Make your way to the ticket pick up area at the front of the venue, here you'll have your ID verified and your tattoo checked for authenticity. If all is good then you'll be able to make your way into the arena for free!
Stay Hydrated! Drink plenty of water! You're going to be going hard for hours at a time and you won't necessarily feel like leaving the crowd to get some more water so stock up before finding a good spot in the crowd.
Ear Plugs: you'll need to keep your ears protected! Long or repeated exposure to loud sounds can cause longterm damage to your ear drums, don't risk ruining your hearing, think of all the festivals you have yet to explore!
Portable Charger: this festival is going to be packed full of moments you'll want to video or photograph so it's best to come prepared! Don't miss any of your favourite moments because your phone is out of juice!
Agree on a Meeting Spot: a lot of people will be attending this festival so set a meeting point before going to any stages so you can easily find each other at the end of the festival should anyone go missing from the group and they're unreachable during the festival!
No Re-Entry! re-entry is not permitted after 9PM (TBC 2019)! If you exit the festival after 9PM you will not be allowed to go back inside!
I don't know about you but revisiting these past Transmission moments is getting me feeling very nostalgic and  thankful for all the memories that were made. Already excited for Transmission Bangkok 2019, but in the meantime counting down the days until Transmission Prague 2018. Make sure you check out Transmission's official Facebook page. And stay tuned for announcements on the new theme and storyline…
Share this post with your festival crew and start planning your Transmission Bangkok adventure now!